in News
Aqua Rwanda – The First Perfume Made in Sub-Saharan Africa
Published by FRAGRANTICA.com:
On the first of August, 2018, the Rwanda based perfume brand AQUA RWANDA was launched in Kigali. The brand presented their eponymous unisex fragrances in two editions; a Perfume Intense and an Eau de Toilette. A month later, the fragrances were offered for purchase in the Duty Free section onboard RwandAir aircrafts and they quickly became the best-seller amongst all fragrances and perfumes.
The fragrance is described as the "scent of passion," with a green, refreshing and very natural character. "The heart of the essence is a green fruity bouquet, light but deep, full of passion fruit and mango nectar, redcurrant, and the vivid smell of the rainforest. The musky dry-down marries the woody opulence of red sandalwood and Made in Rwanda patchouli," states the brand.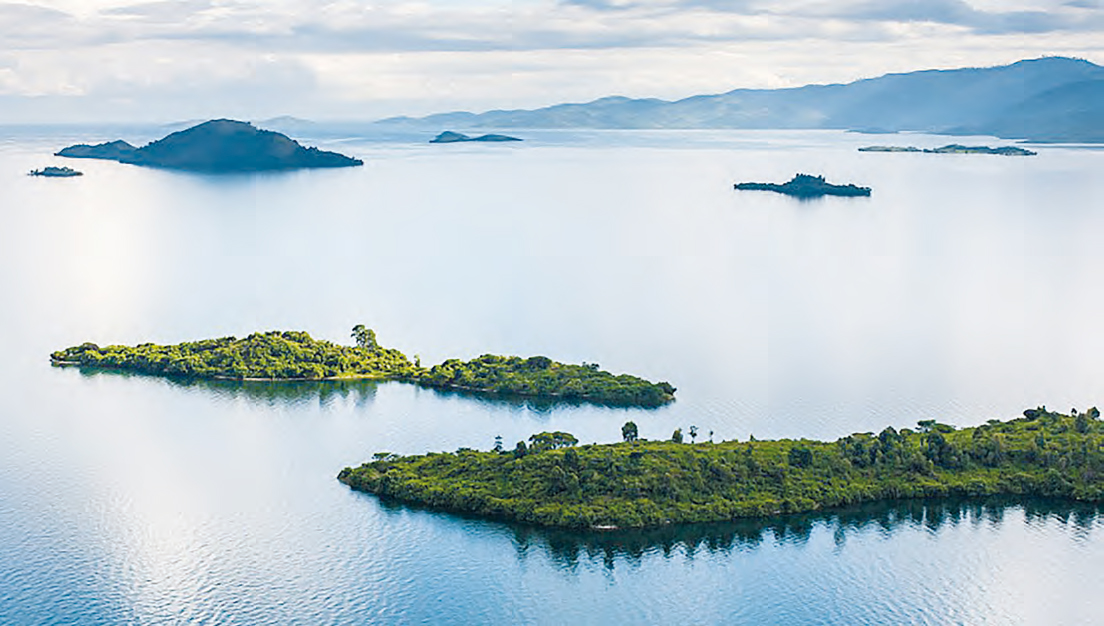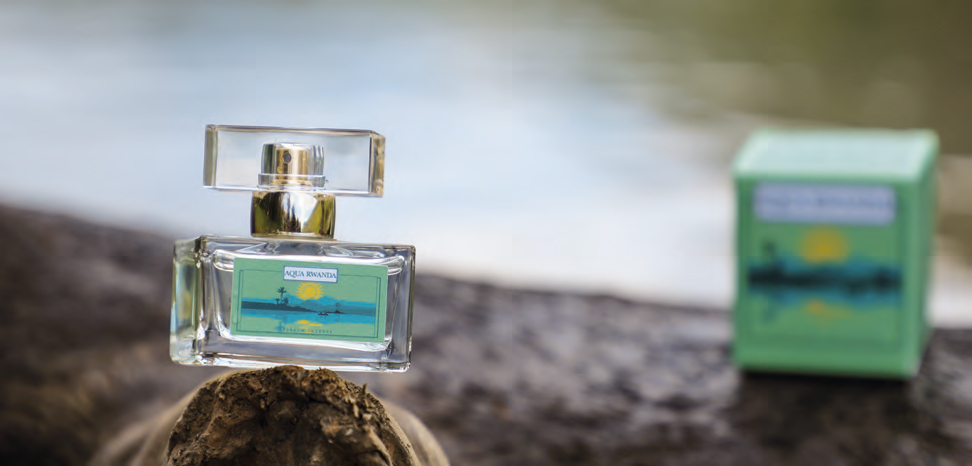 Rwanda is a landlocked east African country with lush, beautiful greenery, magnificent volcanoes, imposing mountains and spectacular wildlife. Nicknamed the 'Land of a Thousand Hills', Rwanda is elevating itself as a top tourist spot for natural beauty. Inspired by the flavours of the Land of a Thousand Hills and made of local essential oils, the Aqua Rwanda fragrance is Unisex and suitable for any occasion.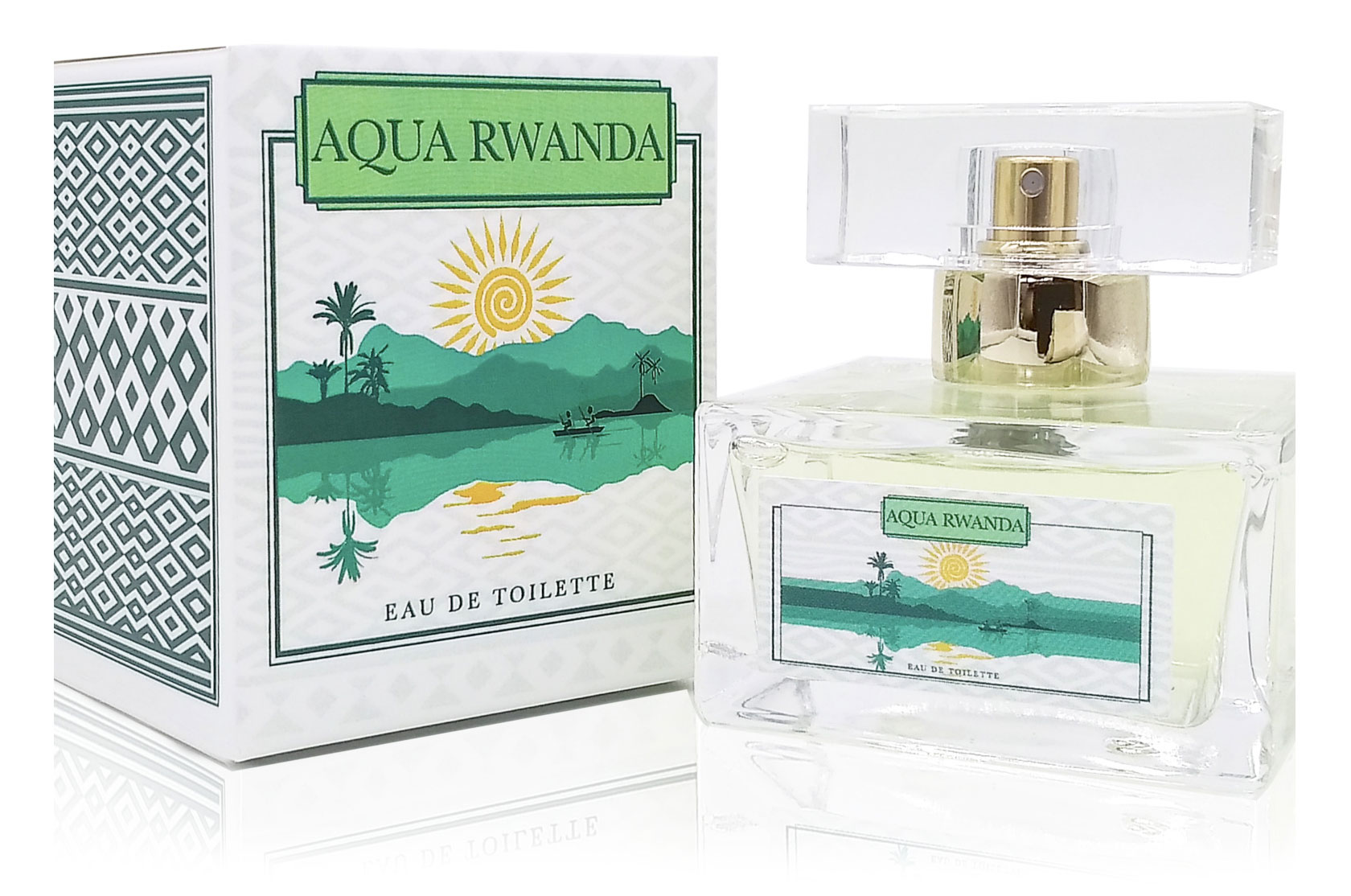 Main notes: Green rainforest accord, mango, passion fruit, red currant, musk, red sandalwood, patchouli.
AQUA RWANDA is available in Eau de Parfum (Parfum Intense) and Eau de Toilette, both in either in 50 or 100ml flacons, through the brand's website. The Eau de Toilette is priced at £35 for 50 ml and £55 for 100 ml, while the Parfum Intense goes for £45 and £65, respectively.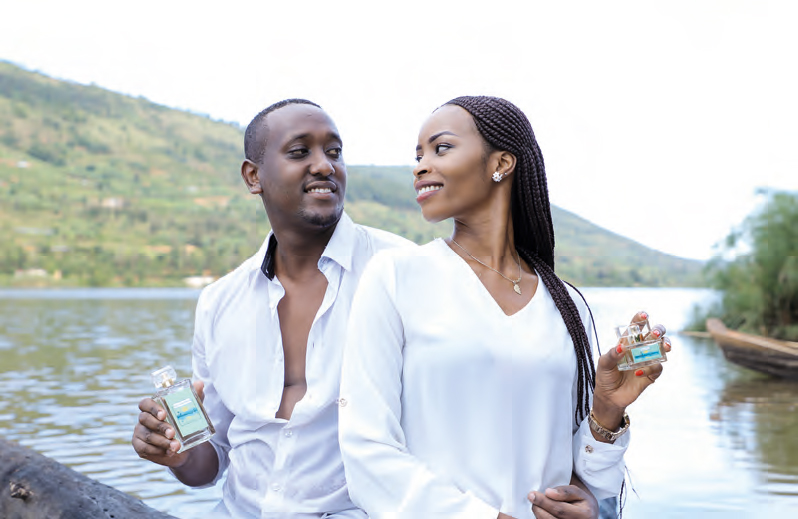 Beside the fragrances, Aqua Rwanda also offers a Reed Diffuser and a Soap in the same scent, obtainable through their webshop (the brand can do UK/Europe delivery only, delivery costs will vary depending on the delivery country/service.) In Rwanda, their fragrances are available at Kigali Heights (Kigali Rwanda), Saray Spa @ Kigali Marriott Hotel and RwandAir Duty Free.